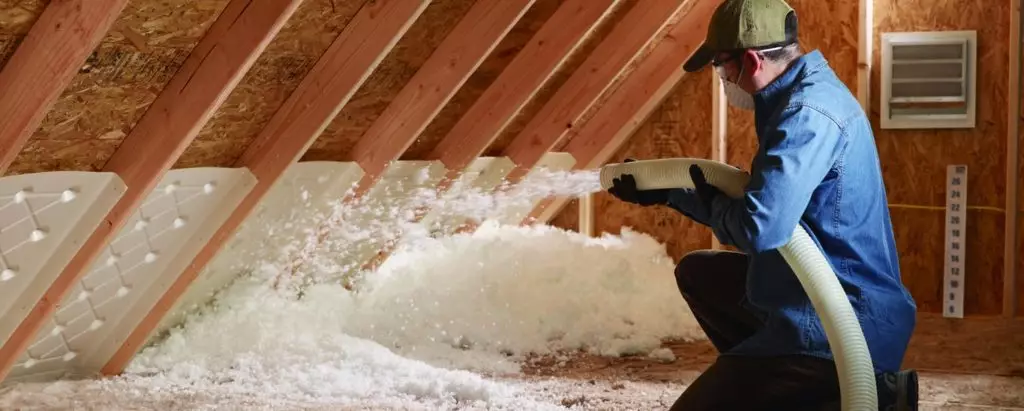 Attic Insulation in Baltimore, MD
From Fiberglass Insulation to Spray Foam – We Do It All
DeVere Insulation has a long history of providing outstanding insulation services to our customers in Baltimore, MD. Attic insulation, cellulose insulation, fiberglass insulation, and spray foam are our specialties. We use our expertise to assist builders and commercial contractors to make buildings as energy efficient. Our highly-trained technicians have decades of experience providing a full range of insulation services to our clients. If you think your building needs attention and insulation is the solution, get in touch with us today. We can help.
Our Team Offers a Wide Range of Insulation Options
We proudly offer an extensive range of insulation products. We deliver attention to detail and extensive product knowledge, ensuring the best insulation for your home or business.

Residential Insulation
Our team is committed to expert new home insulation installation and air sealing to help keep energy bills low and your customers happy.
Spray Foam
Spray foam insulation expands to completely fill the space between cavities. This complete coverage prevents air leakage and keeps energy bills low.
Commercial Insulation
As one of Baltimore's premier insulation companies, we have worked on some of the largest commercial insulation systems in the region.
Multifamily Insulation
Our insulation experts have experience installing insulation in all types of multifamily construction including apartments, condominiums and university housing.
Mineral Wool
Interested in a naturally fire resistant insulation option for your next project? Mineral wool insulation may be the right choice for you!

Blown-In Wall System
Blown-in wall insulation provides a seamless, thermally efficient blanket that completely fills any void in a wall cavity.
Experienced, Professional Insulation Contractors
When it comes to new home construction or commercial construction, it is essential to place your trust in experienced hands. Our team has years of combined experience and our team is continually trained to stay up to date on industry trends. We take great pride in our skill and our team, and we look forward to demonstrating our excellence to you.
Latest News